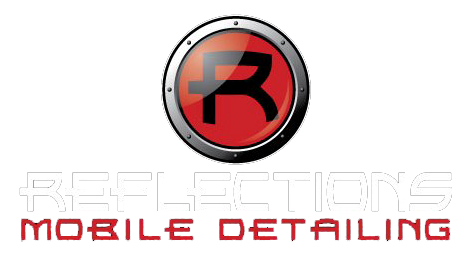 Our Story
Loveland, Ohio serves home to Kenny and Monica Hinds, owner's of Reflections Mobile Detailing. With two children of our own, Aidan 13, and Anthony 21, we know how difficult it can be to find the time to maintain one of your most valuable investments.

In today's hectic world with work, school, sports, etc. we know what it is like trying to find the time to fit anything more into an already busy schedule. For this reason, Reflections Mobile Detailing was formed. Kenny always had a love for cars, and considering he had been detailing cars since high school, it only made sense to start a business in a field he was already very knowledgeable about. The mobile aspect was an effort to try to provide a service to clients that would eliminate the need to take time away from their day to day routine.
Meet the Team
With a 96% customer return rate, as a family, we would like to personally thank you, our clients for making Reflections Mobile Detailing such a great success! 
Kenny Hinds
I have been detailing cars for over 26 years. When not working, I love racing with my son, Aidan, and attending all of his sporting events. I also enjoy traveling, camping in our motor home, and dirt late model & modified racing.
Monica Hinds
Monica works in the cosmetic dental industry as a Dental Ceramist. When not working her own job, she spends countless hours taking care of our books for the business. She is also a race fan, and enjoys traveling, and camping. 
Aidan Hinds
Aidan is our youngest son at 13 years old. He is an honor roll student in the 8th grade at Little Miami Jr. High. He enjoys playing basketball and baseball, but his true passion is racing. He is a multi-time Champion kart racer on the National and Regional circuit. He will make his move to full size stock cars in 2018 while racing a dirt modified.
Anthony Risher
Anthony is 21 years old, and serves in the United States Navy. He is currently stationed in Kings Bay, GA. Anthony is a graduate of Little Miami's class of 2015.